Welcome to the stijlnet.com network - << stijlnet.com home
Images
stijlnet.com is able to offer a number of image and photo related services to its users and clients. We have an archive of thousands of photographs and can supply stock photos on a non-exclusive licensing basis. Photographic services, original and exclusive images may be commissioned from our photographers and digital imaging freelancers. For an idea of our imaging techniques you can see some creative imaging examples or read a short overview of the composition of the 'laptop and leopard' image below.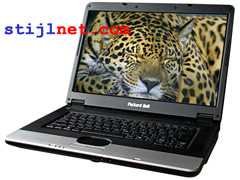 From beyond the stijlnet.com network we can source the right picture, from millions of non-exclusive licensed images, for our consultancy clients to use on their websites.
Digital imaging / image editing services, including logo and graphical branding, custom graphics creation, photo montage, repair, enhancement and manipulation, are available for both one-off commissions and larger client projects.
For the digital photography enthusiast, we also publish some simple digital imaging tutorial articles over at the DigitalCreative.info website which is aimed at those who would like to experiment with enhancing or manipulating their own digital images.
stijlnet.com
stijlnet.com © 2008 Digital Freedom Ltd. All Rights Reserved - Network Privacy Policy | Terms of Use | Disclaimer